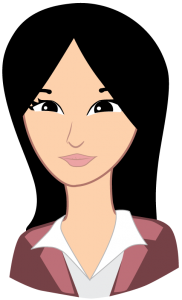 Hello my name is Linda T. N.. I am the co-founders of TeachEnglishWorld.com. I maintain teaching resources found at this English teaching company. As of right now (2018), I am pursuing in-class teaching and will be away from this running this website.
My duties include writing and teaching English as a Second Language resources found on this website and managing the forums for Job Placement and discussion. I have my TESOL certification and taught English overseas. I also have family teaching English and many of my extended family are teachers in their own right.
I have a Bachelor of Arts (BA) in Psychology from Trent University (Canada) and have many years of working experience in Canada.
If you have any further inquires, please use the contact form in the 'About Us' page and we will get back to you.