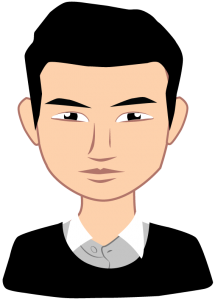 Hello my name is David T. N.. I am the co-founder of TeachEnglishWorld.com. I am focused on the creating resources and fixing technical Information Technology (IT) issues of TEW. I currently run this website on my own as my sister (co-founder) has pursued in-class teaching as of 2018.
My duties include developing the website and occasionally helping out with the teaching resources found on this website with Linda, my sister and a fellow teacher of English. I started out this company in 2014, I have taught English as a Second Language overseas in the classroom, one-on-one and online. Now I teach English online while working another job to gain experience.
I have a Bachelor of Science (BSc) in Biochemistry and Integrative Biology from the University of Toronto (Canada) and have a number of certificates in the field of Information Technology (IT) from CompTIA and Microsoft and just recently my TESOL certificate. I also have years of working experience in Canada.
If you have any further inquires, please use the contact form in the 'About Us' page and we will get back to you.