What is in my future? Will I improve myself? Will I stall? Will I change? Is change good? Who will I become?
After working a bit and volunteering, I learned new things about me. I definitely fit in the category of the type of person who likes helping other in group setting. It is relaxing and a feel good feeling. I like learning in groups and teaching people.
I don't like going to jobs that sell products. Selling a service is more for me because you are more involved.
In September, I have a choice to either go into teaching or study healthcare.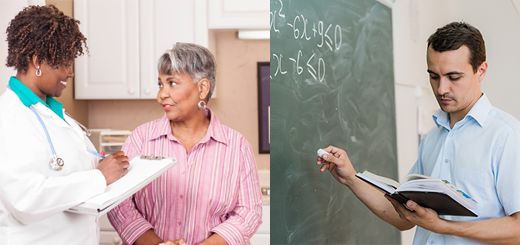 I like socializing so much now and learning new helpful health related things as I am getting older I am looking out for my health.
I want to become a teacher but I think it is too competitive and solitary. Even though you are in front of a class teaching. It is just you teaching to students.
In healthcare there is the caring aspect of helping those who can not help themselves. I never thought I would volunteer at a hospital at my age but I did and enjoy seeing people get better and move on with their lives.
I hope the next couple of months volunteering at a hospital and seniors center will help me decide what professional career to choose. I feel more well in mind and body helping people with their health than teaching a school subject in a classroom.  I want to lookout for people in need.
Or better yet! A healthcare teacher?